Today in class for a maths warm up we did multiplication speed skills.
This week in Room 8 we are following the idea that we are always doing our "B.E.S.T." - which stands for Better Every Single Time!
When we tried the maths speed skills, it meant that we were optimistic and ok with getting questions wrong or not understanding - as long as we kept on trying to improve!
Here are some of the attempts from our class!
Miss Morrison had a try too :)
Miss Morrison's attempts!
Demetrius's attempts!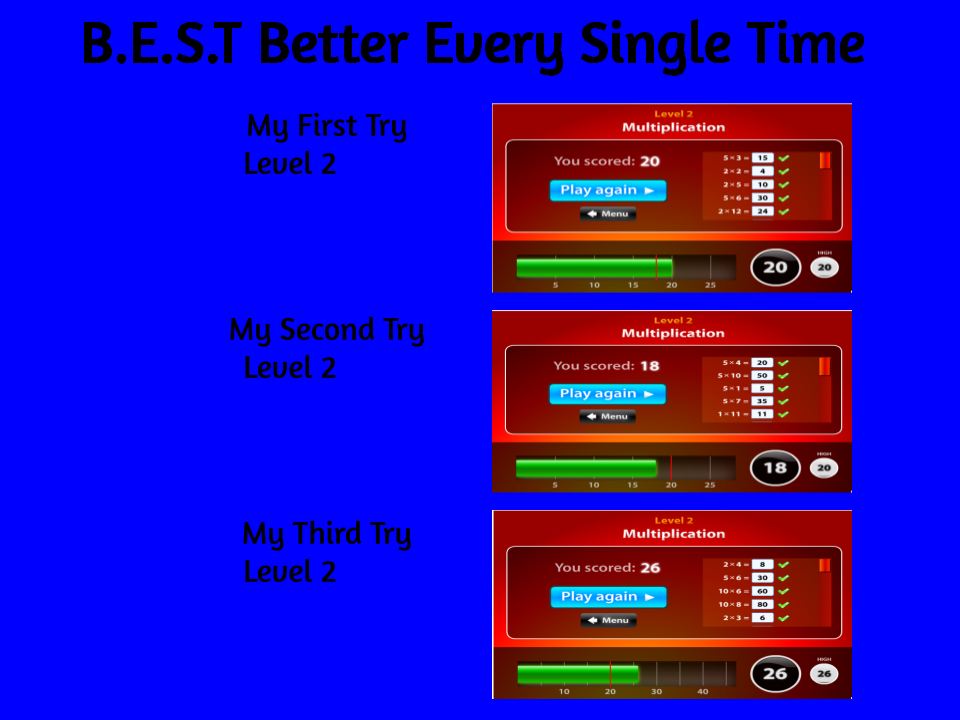 Leilani's attempts!
Here is the website we used
, have a go yourself and see if you can improve your scores!